Exclusive Builders in Wildwood

Wildwood Crescent is nestled just off Beley Street in the heart of Hunters Hill - probably Brockville's quietest north end neighbourhood.
This new residential community will ultimately consist of 57 single family homes, that will be developed in two phases. The majority of the lots will be 50 feet wide.
The desirability of Wildwood Crescent lies in the following: local traffic only, all homes will be unique and of quality design, and the builder is the site supervisor.
Schools, colleges, churches, shopping and recreational facilities are only a short five minute drive away. The historic downtown, waterfront parks and the beautiful Brock trail and bike paths are ten minutes away. The area is also serviced by city buses.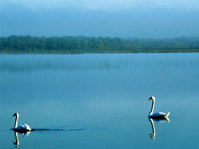 The Mac Johnson Wildlife Conservation area is directly adjacent to the north, accessed by footpaths from Hunters Hill. It has multi-use trails for summer and winter activities.
All homes in Wildwood are being constructed with the builders full attention to the customer's individual needs and requests.
Reasons for Purchasing a Home in Wildwood
Energy Efficiency - Low Operating Costs
Low E argon filled windows
Higher insulation levels in walls and windows
High efficiency furnace with heat recovery ventilation (HRV)
Low consumption plumbing fixtures
Low Maintenance
Maintenance-free exterior, long life shingles, vinyl windows
New infrastructure, sewer, street, sidewalks
Quiet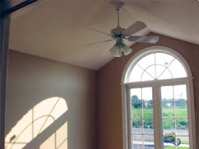 Our residential project is well separated from industry, train tracks and major highways... resulting in little noise disruption to residents
Only local traffic will be using the street, no thoroughfare
Consistency
One builder... ensures that the quality and construction of all homes built on the street will be consistent in style, finish and appearance
Warranty
TARION Warranty Protection
2 years mechanical
7 years structure
Please read TARION warranty coverage for full details
Safety and Comfort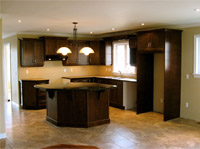 Our homes have wider door ways, the widest and gentlest stairs to the basement, lower light switches, level handles in all doors, anti-scald faucets, arc fault interrupters and ground fault interrupters (GFI) in bathrooms. Before occupancy, there are several rigorous inspections by the municipal/city, hydro and gas companies.
Location
Close to shopping, parks, schools, conservation and recreation areas.
History
Builder has built and sold over 200 homes since 1984
All homes completed on schedule