Exclusive Builders in Wildwood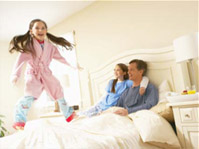 Spring Valley Homes was started in 1984, building single homes. Over the last 20 years, we have diversified to incorporate the building of semi-detached, townhouses, commercial units and condominiums.
Our greatest pleasure is seeing people's dreams become a reality, witnessing a house becoming a home. We have seen children grow up, friendships develop and many happy memories experienced in the homes and neighbourhoods we have created. Those are the pleasant rewards of doing our job.
But... we do not sit on our laurels.

Every time we build a new home, we strive to improve and add new features. From adding more energy efficient technologies and exciting gourmet kitchens, we never stop and say it's "good enough." The challenge to improve continues.
Building new homes remains our core business, it's what we do best!
This website is dedicated to all the wonderful customers that have purchased a home from us, we wish you continued enjoyment. To those that are contemplating a new home... come by... visit us... and see for yourself what makes our homes special.