Exclusive Builders in Wildwood
Design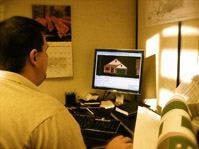 At the foundation of every Spring Valley Home, we embrace the philosophy that form follows function. The house designs we use ensure that each square foot in our homes provides maximum living space.
Custom Design
You dream - we build. It's that simple. Customizing a Spring Valley Home to fit your vision is never a problem.

Craftsmanship
Design puts us in the lead, craftsmanship keeps us there. Our quality craftsmanship and use of quality, top branded building materials will give you a home that will be easier to maintain and a pleasure to live in for years to come.
The Difference is in the Details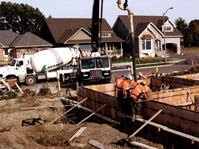 We install a thicker sub floor to give you a greater range for future floor finishes.
We install light switches at 42" for easy reach.
Our doorways and stairways are wider than minimum code requirements for easy access.
We team up with the best. Just as Spring Valley Homes takes pride in the way your home is built, we are also proud of the products used during construction to enhance its value and beauty.
Service
We pride ourselves on impeccable service; it's who we are. We assist you every step of the way, from the design and construction of your home, to the final inspection and beyond.
To better serve you, we will communicate in a clear and timely way with you.
By choosing Spring Valley Homes, you are choosing a small and local homebuilder respected by its subcontractors and who specializes in delivering the personal attention you deserve.
We encourage feedback from our customers, we believe in continuous improvement.
Responsibility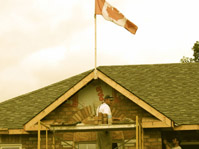 Early in our building career, we settled on a simple guiding principle: It's all about what's right, not who's right.
In other words, if somewhere along the way, there's a problem, its more productive to solve the problem than to point fingers.
That's part of the responsibility we accept as your homebuilder.